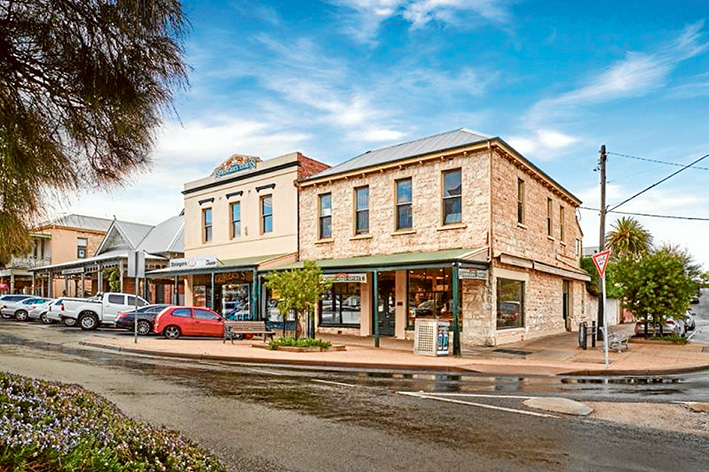 THE long-established business occupying the Stringers building at Sorrento is up for sale.
The general store and 90-seat cafe at 2-8 Ocean Beach Rd, has a 22-year lease with options.
The café has 90 chairs inside and out. It comprises a cafe and two adjoining shops selling liquor, There is a rear courtyard with tables and chairs, a commercial kitchen, four walk-in cool rooms, walk-in freezer room and double garage or store room.
The limestone building that houses the business was built around 1888 and has always been occupied by some kind of merchant.
The name Stringer was linked to the building in the 1920s and, in 1925, it became the Sorrento supply store, reportedly selling everything from real estate to drapery and boots.
Passengers on the Sorrento tramway in the late 1880s through to the early 1920s would have passed by the front door.
Current lessees Helen and Warwick Fairlie took over in 1992 after earlier running Knockers restaurant, Sorrento Golf Club kitchen, and Whitecliffs resort restaurant, Rye.
Mr Fairlie said they had enjoyed running the business but after 25 years it was "time to sit back and not do very much".
He said they would continue to live at Sorrento: "We are not going anywhere; we love it here."
The business is being offered for sale through an expressions of interest campaign by Morley's real estate.
First published in the Southern Peninsula News – 4 April 2017